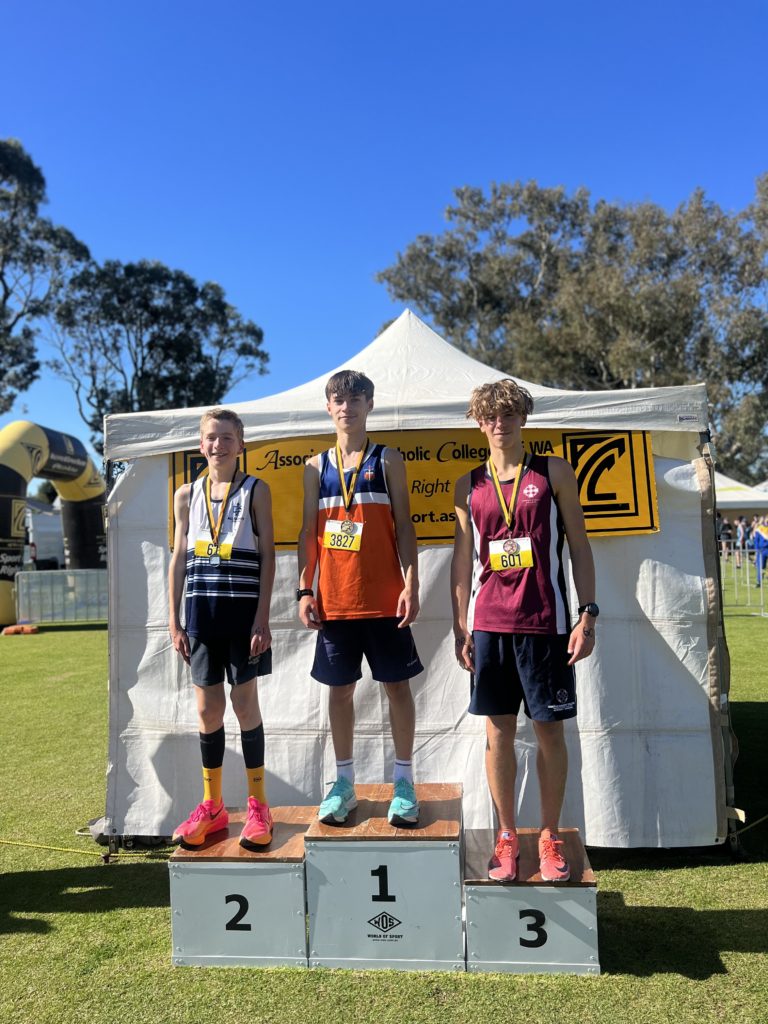 We couldn't be prouder of our St James foxes who participated in the ACC Interschool Cross Country Competition this week. It is with great joy that we announce the outstanding achievement of Barnaby L, who clinched the gold medal in the U15 boys 4km race for the third consecutive time! His remarkable feat caught the attention of The West Australian, and he was even interviewed by them.
Barnaby's journey in long-distance running began at the age of 8, and he has now become a shining inspiration to our students, demonstrating that perseverance truly pays off. In his interview, he admitted that he wasn't entirely confident about securing the top spot. Here's an excerpt from his insightful conversation with the reporter from The West Australian:
"I thought I might have come top three," he said. "On that last bit, I wasn't sure which position I would secure. However, as I reached the final bend, I realised, 'I can probably do this.'"
During the 4km race he found himself in second place towards the end. He explained "Typically, my strategy is to conserve my energy and give it my all at the end," he continued, "I start with a quick pace, then maintain a steady tempo throughout most of the race, saving my final burst of speed for the last stretch."
To ensure a balanced approach, he mentioned that he doesn't train as intensely as some of the top runners. His philosophy revolves around preserving his abilities for the future. He devotes three training sessions per week to running and hits the gym on Sundays, focusing on his fitness once a week.
Dreaming big, he aspires to compete on an international level someday. "I've had the privilege of representing our country at the national level three times already, achieving commendable results," he shared. "With hope in my heart, I aim to secure a top-three position in the upcoming nationals, perhaps as soon as next year or the year after."
Congratulations! We are privileged to have you as a role model within our school community.