Creating ATAR, General and Vocational (VET) pathways
The St James' Trade Centre is an investment in the future of our students. It was designed to provide options for those who seek to experience and develop skills beyond the perceived traditional academic routes.
The Trade Centre houses specialist rooms for Art and Textiles, Home Economics, Metalwork, Woodwork, Graphic Design, Media, Photography and Information Technology. Giving our students access to key industry fields in a practical, hands-on environment. Our students can now experience a myriad of career pathways, in specialist, custom-built classrooms, kitchens and workshops. 
Book a tour of our Trade Centre.
A hub for students and staff
The building has been designed as a hub for students and staff, with a Café window and terrace opening from the Home Economics room, where student baristas make and sell coffees and hot drinks from the Deja Brew Café. The inside corridors are creatively set-up with artworks, displays, inspirational quotes and gathering spaces.
One school. One journey. Multiple pathways.
The Trade Centre branding of 'One school. One journey. Multiple pathways.' was carefully crafted to reflect our school's mission of providing excellence in education, stressing high academic standards and the development of individual potential in a dynamic, caring and Christian environment. The Trade Centre epitomises the opportunity for all students, from Junior to Senior School, to discover their individual potential across many disciplines.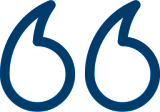 "With endless opportunities on offer at St James', the Trade Centre is a unique and exciting point of difference for the community. It allows multiple pathways for all students to discover, practise and master their unique skill sets."