The P&F recognises and values the role that parents and guardians play in our children's education
The P&F was created to benefit your child's development and learning, by working in collaboration with you, the School and the Principal, to foster effective partnerships between family, school, church and the wider community.
The P&F is inclusive for all St James' parents upon enrolment, and we encourage you to actively participate.
The P&F aims to promote WELLBEING IN the school
The main purpose of the P&F is to develop a community focus with an emphasis on creating a sense of inclusiveness, involvement and fun in and around St James'.
Our primary aim is 'friend-raising' and bringing people together for a positive community interaction.
Parent contributions to the P&F and fundraising activities assist us in providing resources and opportunities for enriching the St James' learning environment, in consultation with school staff and the Principal.
To develop and manage a register of annual parent commitment hours, on behalf of the School.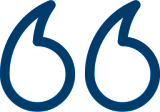 "I would like to introduce myself. I'm Robin, your P&F President. I am a proud parent of two St James' students in Year 2 and 7, and it is great to be a part of the School community. I'm looking forward to meeting other families and sharing ideas on how we can build a vibrant P&F community. I'm keen to listen to parents and learn which events and initiatives matter to you."
President – Robin Trotter (Parent)
Treasurer – Jon Brown (Parent)
Secretary – Tara Beutel (Staff)
School Liaison – Adrian Pree (Principal)
2023 St James' Family Fun Day
Funds raised at the Family Fun Day have assisted the P&F to purchase additional school items such as a new school bus as well as funding sustainability projects.
Father's Day Stall
Gifts for the Father's Day Stall were kindly purchased and packaged by the P&F.
ELC Wishlist Items
Students and staff are invited to submit Wishlist items. The P&F is proud to support the ideas of our students and stuff purchasing additional resources to provide even more opportunities for the students at St James'.
Mother's Day Stall
The P&F kindly purchased and packaged the Mother's Day Stall items.