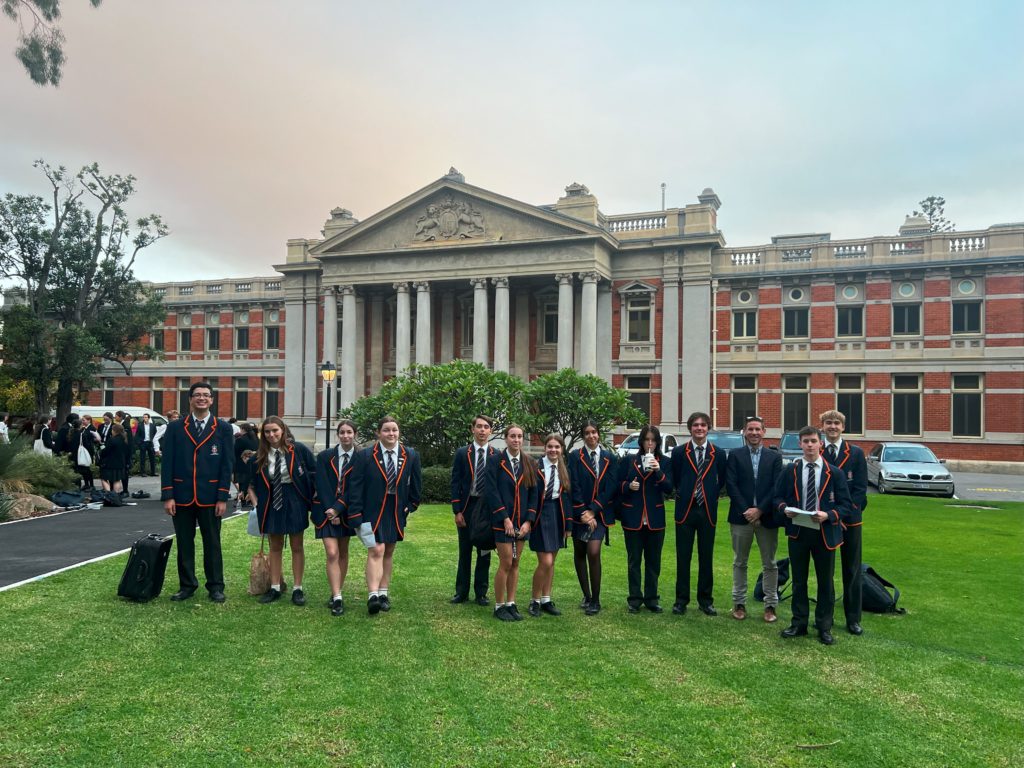 St James' proudly participates in the Mock Trial Competition. An extraordinary opportunity for students to delve into the fascinating world of simulated court cases. This immersive experience allows students to contest fictitious legal matters within the Western Australia court system.
Divided into prosecution and defence teams, students assume roles such as barristers, solicitors, witnesses, and court officials. By actively participating in the Mock Trial Competition, students gain practical insights into how trials are conducted, enhancing their understanding of the legal system in Western Australia.
Endorsed by the School Curriculum and Standards within the WA Department of Education, the Mock Trial Competition is a Provider-developed program that offers an interactive learning opportunity. Students enrolled in Years 10, 11, and 12 are eligible to participate. Teams consist of a minimum of 8 students and a maximum of 12, taking on roles such as barristers, witnesses, instructing solicitors, and court officials.
The competition takes place at the Supreme Court of Western Australia, Stirling Gardens Barrack Street, Perth. The competition comprises seven rounds, with the first three rounds being a round-robin format, where teams compete against other schools in a random draw. These rounds encompass a mix of civil and criminal law, with teams rotating between prosecution/plaintiff and defence/respondent roles.
The focus of the competition lies in fostering advocacy skills rather than substantive knowledge of the law. Judges evaluate participants based on their understanding of the case, general knowledge of court procedure, and presentation.
St James' Anglican School encourages students to seize this incredible opportunity to discover their passions, explore diverse pathways, and gain valuable insights into the legal field through the Mock Trials Competition.