This morning, as we welcomed back students to the start of Term 4, we held a special assembly with our Year 3 to 12 students.
Today's assembly focused on Service Learning, acknowledging the achievements of our Senior School students and their efforts over the last few terms. Congratulations to Sasha G, Luke H, Damien L, Annable L, Hayley W, and Liam R for receiving Service Colours. Liam R and Freya O earned the Service Honours Award. We also recognised the Duke of Edinburgh International Award recipients, Hannah B, Ruby S, George H, Rose M, Abhiraj D, and Eloise E.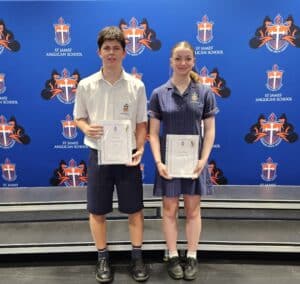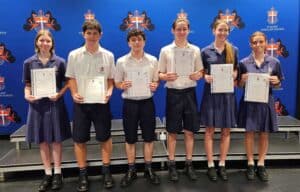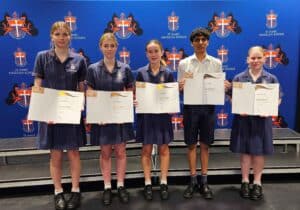 A group of talented students had the chance to perform at Government House, showcasing their skills. Notably, Jessie B, Caitlyn B, Sam B, Lucy B, Evie C, Eloise E, Tamzin G, Ruben B, Cailyn S, Christina L, Bella M, Rose M, Sophie M, Leilah P, Ebony R, Amelia R, Abigale S, Katie S, Aeryn S, Cherise V, Danica V, Sasha G and Meadow T.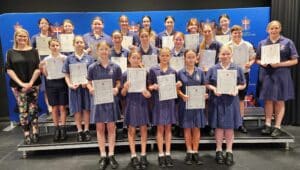 Lastly, we congratulate Katie C and Keeley S, who were awarded the Youth Award Leaders – Duke of Edinburgh.
Today's assembly celebrated the dedication and excellence of our students, setting the tone for a successful Term 4 filled with even more achievements.