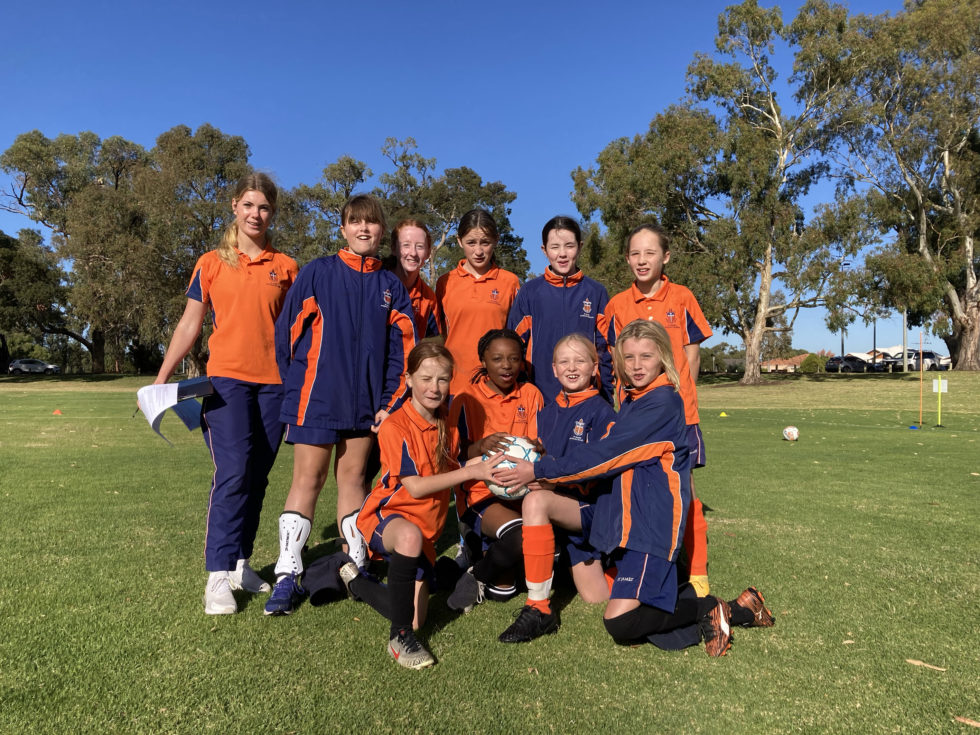 On Thursday 25 May, the remarkable talents of our Year 6 students were on full display at the Winter Lightning Carnival held at Kingsway Sporting Complex. This exciting Interschool competition provided a platform for our young athletes to showcase their sportsmanship and skills while emphasising the importance of participation and teamwork.
Our girls' soccer team, led by Evie and Amelia, delivered an awe-inspiring performance throughout the tournament. With unwavering determination, extraordinary teamwork, and exceptional skill, they dominated the field, leaving their opponents in awe. It comes as no surprise that they emerged as champions, securing the coveted grand final trophy.
The dedication, teamwork, and sheer talent exhibited by our girls' soccer team perfectly embody the spirit of St James'. Their achievement is a testament to their pursuit of excellence and their commitment to representing our school with pride. We couldn't be prouder of their remarkable accomplishment!
Congratulations to all the Year 6 students who participated in the Winter Lightning Carnival. Your hard work, sportsmanship, and unwavering spirit have brought great honour to our school. Keep shining bright, St James'